Celebrating Students & Their Achievements
A Year at the Academy in 31 Events
Throughout each school year, the Mercy Ships Academy creates opportunities for the Academy and ship community to participate in or celebrate our students and their achievements. These events and traditions form part of who we are and what we value. Below, you will find all the annual events in chronological order, providing a good sense of what a year in the Academy looks like.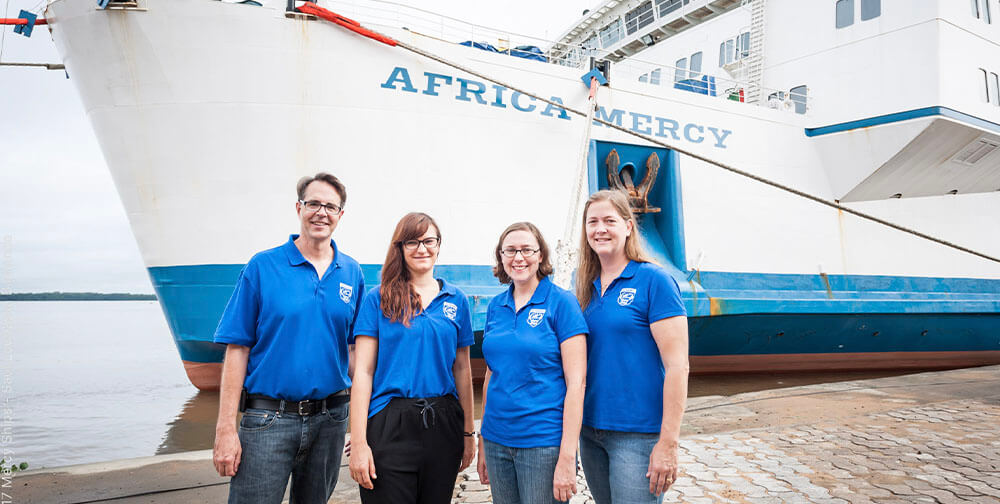 1. Leadership Week
The focus of the Leadership Week onboard the Africa Mercy is to prepare physically and logistically for the start of Teacher Orientation Week and the beginning of the new school year. The Principal, Head of High School, Head of Elementary, and all on-ship school leaders are joined by the Assistant Director to ensure a unified start to the new school year.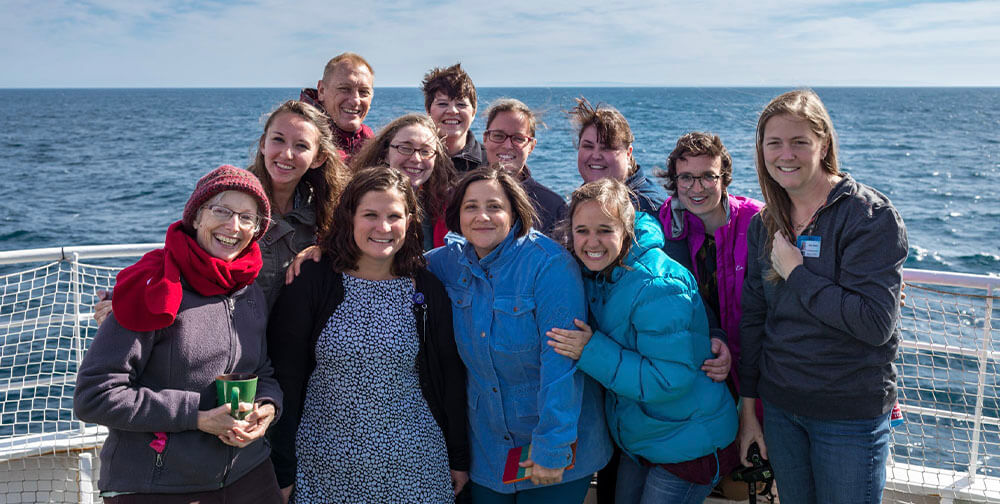 2. Teacher Orientation Week
Teacher Orientation Week is an essential part of our school year. This week is about setting our hearts and minds to serve the students onboard both spiritually and professionally. During this week, we welcome returning teachers and invite new teachers to learn about our school culture. It is also an opportunity for teachers to set up their classroom and prepare for the courses they are teaching.
3. Back to School Night
All parents and students are welcome to meet their new teachers and visit their classrooms the night before school starts. Teachers have set up their classrooms and are ready for the start of school. This is an informal opportunity for teachers, parents, and students to get to know each other and get a tour of the Academy. This helps our students get a good nights' sleep knowing that they will be familiar with their surroundings in the morning!
4. First Day of School Opening Assembly
All parents and students are invited to the Opening Assembly each year. Here, we kick off the new school year, introduce all teachers, and welcome students to the front to mark the start of a new grade.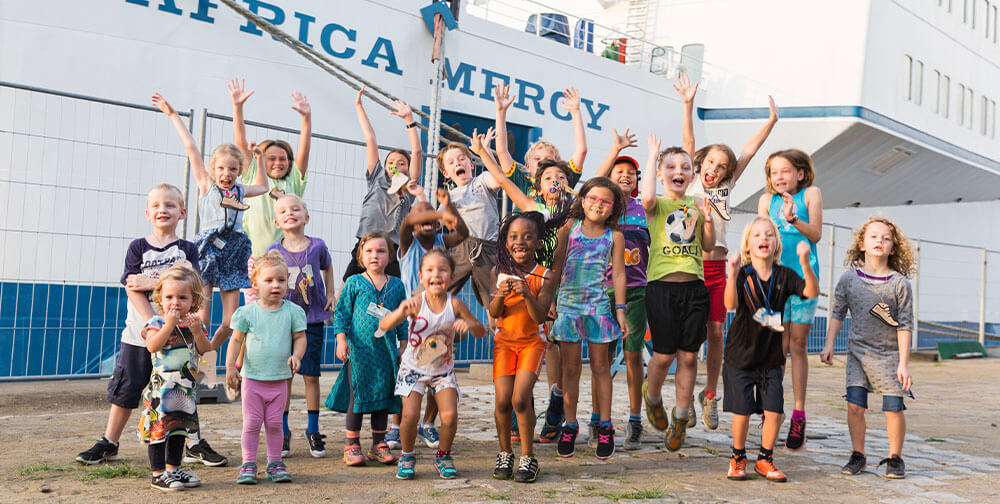 5. Extracurricular Activities
We want our students to experience new things and develop many of the skills that they will need later in life. That's why we offer an extracurricular program. We cover skills like cooking, budgeting, stock trading, lifesaving, basic vehicle maintenance, etiquette, sign language, logical thinking, and basic first aid.
We have also offered fun extracurricular activities that help our students learn from crew members about their passions and gifts in area like acrylic painting, knife making, acting, worship, cheerleading, outdoor living, singing, crocheting, cake decorating, sewing, filmmaking, basic Malagasy, firefighting, fitness and nutrition, architectural design, watercolors, and cardio-fitness training. This program is offered to all Junior High and High School students.
6. Sailing & Student Host Country Briefing
During the first week of school, our ships are typically at sea on the way to our new host nation. This means that the school is secured for sea and access to teaching supplies is limited. As a result, teachers need to be prepared prior to the start of the sail.
During the sail, Preschool to Grade 5 students explore our new host nation by learning about its history and culture in their Social Studies lessons. There are opportunities for classes to prepare group activities. We spend time praying for our new host nation and the coming field service, preparing our hearts and minds for what God has planned in this new season.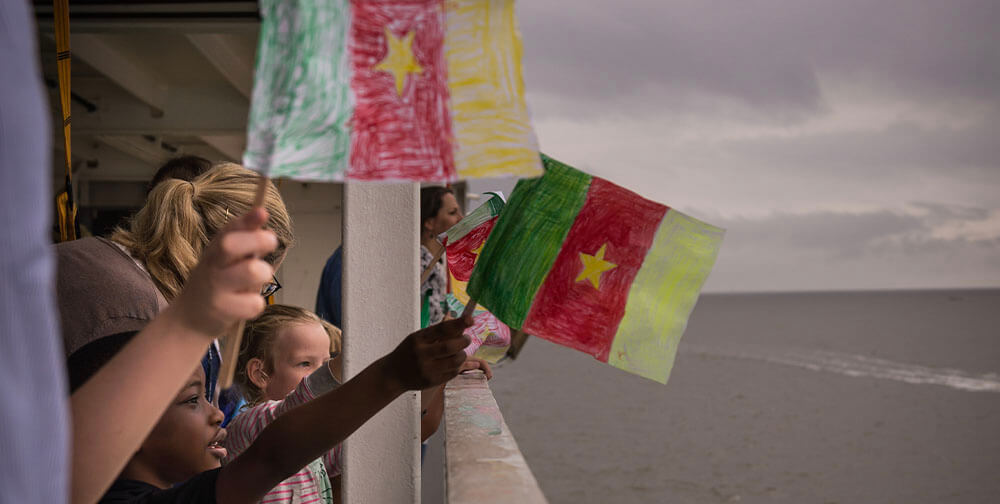 7. Arrival in Host Nation
The arrival in a host nation marks the start of the in-country ministry of Mercy Ships, but is the result of years of preparation and prayer. It is a community milestone and our students join the rest of the crew on deck for the arrival and opening ceremony. Teachers are responsible for the students and spend an age-appropriate amount of time listening to the welcome addresses and speeches.
8. Open House for Family & Crew
Open House is the night that the Academy opens its doors to the entire crew and invites them to see into our world. All Academy spaces are open and teachers prepare activities to engage crew and families alike. This is our chance to "show off" a little.
9. Quarterly Parent Meeting
The Academy holds Parent Meetings quarterly, in September, November, February, and April of each school year. Parents Meetings are set up to keep parents up-to-date with the happenings in the school and introduce new activities, policies, and procedures. Parent Meetings also offer a time for a question and answer session with the Academy Principal.
10. Jabulani Days
Staff and students are invited to join in developing a little school community by dressing up according to a specific theme. Examples of these are: Home Culture National Dress, Favorite Book Character, and Pajama Day!
11. Parent/Teacher Conferences
Parents are given the opportunity to meet with teachers to discuss their student's progress reports. Parents can sign up for appointments with any teacher they wish to see.
12. Science Fair
The students work hard doing research and learning every year, but every two years they are given a chance to present their findings to the crew onboard. During the science fair, we open our doors to the entire crew to learn more about our students and what they've been studying.  Students present their findings through a presentation board and visuals, and some even present experiments on the night.  The students are evaluated by a team of professionals from around the ship, so they must be ready to explain their chosen research topic at any time!
13. Junior High & High School Retreat
The Head of High School and Junior High School teachers organize a three day off-ship spiritual retreat for all Grade 6 to 12 students. Typically, a guest speaker is invited to share with the students, and the staff organizes games and activities. This is an opportunity for students to grow in their faith, as well as develop strong relationships with each other.
14. Elementary Swimming Program
Swimming is an important skill to have, but even more so for those growing up on the sea.  Each year, the Physical Education teacher and two swimming specialists take the elementary kids on an intense swim program. They swim for 30 minutes a day, five days a week, learning new skills and practicing old ones. This program takes place instead of Physical Education and forms part of their grade for two weeks.
15. Christmas Party
On the last day of the first semester, it's time for a Christmas Party! Junior High and High School exams are done and everyone is excited for the Christmas break. We spend the afternoon enjoying time as a whole Academy — doing interactive games, activities, baking, and crafts. The students work together in cross grade-level groups throughout the afternoon and then come back together for a culminating activity.
16. 100 Days of School
The 100th day of school is an exciting time for the elementary students.  The students spend the morning calendar time counting their way to 100.  This time develops their understanding of the Base 10 system (unbeknownst to them!) and gets them excited to work through the school year. The 100th day is celebrated with story reading, parties, counting games, and more!
17. Work Experience Job Fair
Each year, the Junior High and High School students participate in work experience. This involves spending time shadowing a crew member to gain some experience and developing an understanding of the world of work. Prior to their placement, students get to experience another real-world situation: they attend a job fair and interview for the positions they are interested in. Following the Job Fair, students submit email letters of application and the process moves on from there.
18. Work Experience Week
Each year, students in Grades 6 to 12 get the opportunity to spend time shadowing a crew member to gain some experience and understanding of the world of work. Work experience week is a great way for students to discover their interests and understand the skills they need to succeed in this field.
19. Play Week
Each year, the Academy presents a musical that not only showcases the talents of our students, but also serves as a ministry and blessing to the crew. The musical has a spiritual focus and has proven to be a great way to bring fellow crew members closer to God. During this week, the elementary students spend time focusing on acting, singing, dancing, costuming, scenic design, and publicity. The performance usually follows the next week, in conjunction with the Creative Arts Evening display of art in and around the Academy.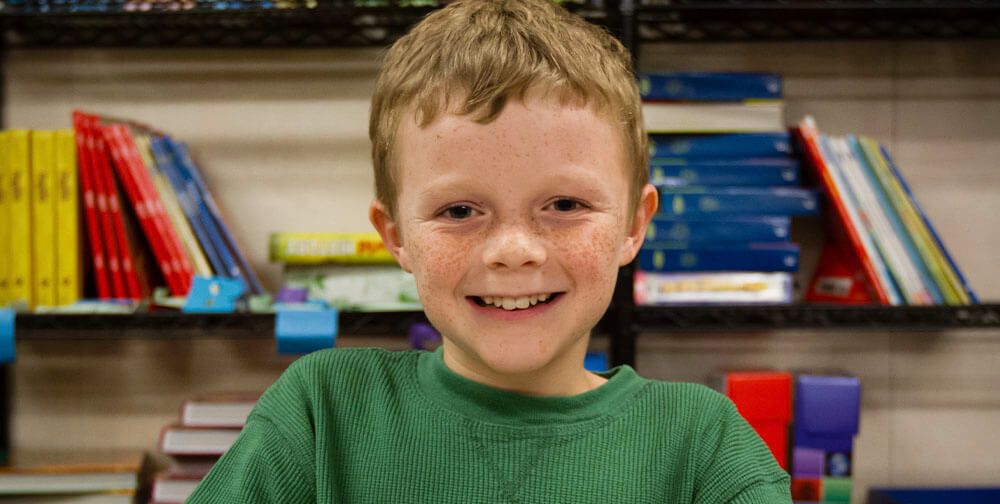 20. Standardized Testing
All students from K to 12 participate in yearly standardized testing.  We use the MAPS testing system. Elementary students are given three days to complete all their tests, while the Junior High and High School typically complete theirs in two days.  During this time, there are no "normal" classes, other than possibly the specials of Art, Music, Drama, P.E., Library, or Computers.  Students are given fun activities to participate in during the down times and no homework is given during the nights of testing. Junior High and High School students often work on their Work Experience presentations during their down time, creating a PowerPoint presentation about the job they shadowed to share with the rest of the students and teachers.
21. Creative Arts Evening
The Creative Arts Evening is a display of the physical art students have produced during the year.  The bulletin boards and walls outside the Academy are hung with art, as well as the internal classrooms and possibly even a few of the outer classrooms on Deck 6. Art from Art classes across the curriculum is put on display for all the crew to view and enjoy!
22. Easter Week in the Academy
Easter week is a special time onboard our ships, with activities led by the Chaplaincy department. The Academy also seeks to make the week special with a few of our own activities.
Easter Breakfast: The elementary students celebrate with an Easter breakfast, usually the last day prior to the Easter break (a four-day weekend). They create decorations in the weeks leading up to Easter that teachers then use to decorate a small portion of the dining room. The students skip breakfast at home and then join together at 8 a.m. to celebrate Christ's death and resurrection through songs, stories, art, and food!
Seder Meal: A Seder meal is typically celebrated by both Elementary and Junior High and High School, separately. If celebrated by the elementary, the Seder meal is done in place of the Easter breakfast.  This is a good opportunity to go back and learn some of the traditions that would have been celebrated in Jesus' day and still are today by the Jewish people, as well as learning how the Jewish people speak of Christ and His death and resurrection.
Easter Baskets: The staff of the Academy make and fill Easter Baskets for each of the children onboard.  They do so in secret and then sneak around at 5 a.m. on Easter morning, delivering them to the doors of the children.
23. Transition Journals for Elementary Students
Preschool and Elementary students work their way through a 'Transition Journal' each May. This helps students who are leaving as well as those that are staying to process their thoughts and feelings and finish out the school year well.
24. 10 Day Year End Countdown in Elementary School
The elementary students celebrate the last 10 days of the school year by doing something special each day. This isn't meant to take up the whole day, but just give the students something to look forward to. The days could follow a theme or just be a jumble of fun activities.  Examples: Popsicle Tuesday (popsicles for break time), Wet Wednesday (break time lasts a little longer and lots of water is involved!), African Friday (dress up in your African fabric clothing), Movie Monday (Elementary gets together for the last 1.5 hours of the day to watch a movie, usually a movie that brings up good conversations about transition).
25. Family Farwells
The Academy values the family as a whole. We also want to help students and their parents know how much they are loved and how we'll miss them.  Therefore, we spend one morning's all-school devotional time (Tuesday, Wednesday, Thursday or Friday) together focusing on our departing families.  We start with a time of sharing stories, followed by a short video including photos from their time in the Academy, and finish up with prayer for their transition. This lasts for 25 minutes and the entire family is invited to come.
26. Transition Field Trip for Junior High & High School Students
The students spend an afternoon off-ship participating in activities designed to help them process the school year and transition. This takes place one afternoon during the final exam week. One past field trip included a river boat trip to a restaurant where students participated in team building and transition games and activities.  Another year, the Academy conducted a survey of all the favorite places in town and then brought students to visit them all, while facilitating intentional conversations about different aspects of transition at each location.
27. Graduation Dinner
The Academy hosts a dinner celebration for the graduating students each year. Academy teachers, High School students, and each graduate's families and invited guests attend this meal. The event is held in a public space onboard, which is transformed for the evening and includes food prepared by our chefs onboard. The evening consists of some fun (a photo booth), some food (appetizers, dinner, dessert, and mocktails) and some sharing (open mic time to encourage the graduates).
28. Graduation Ceremony
The Academy is part of the greater community onboard our ships. As a community, we celebrate together and often do so on Thursday nights as part of our weekly Community Gathering.  The community sees the Academy as an important part of our identity and therefore gives us the opportunity to celebrate our graduates through an official ceremony on the last Thursday of the school year. The service includes a procession of teachers and graduates, worship, speeches to and from the graduates, and the presentation of the diplomas. Every detail of the graduation ceremony is chosen and designed by the students themselves, allowing them to tailor their graduation to their personalities.
29. Graduation After-Party
After the ceremony, the entire crew is invited to celebrate with the graduates!  Weekly Thursday night ice cream is served as well as an array of other treats provided by the families and crew. The graduates will have an opportunity to participate in the tradition of throwing their caps and spend the rest of the evening receiving congratulations from the crew. "Well-wishing" books are available for each graduate so that crew members can write them a note.
30. End of Year Celebration Morning
The End of Year Celebration has become a tradition within the Academy. On the last day of school, we start a little bit later by inviting all the parents, students, teachers, and crew members to join us in the International Lounge to celebrate all our students. We do this by presenting each student with a "Character Trait" that the teachers have seen them exhibit throughout the year, as well as a Bible verse to go along with it. In between Character Traits, the celebration includes presentations from our students, such as videos, choral numbers, poetry readings, reader's theater, and more. The celebration usually concludes by 10:30 a.m., at which time the students return to school.
31. End of Year Party for Students
The afternoon on the last day of school is reserved for fun! All students, from Nursery to Grade 12, are involved in activities and events together. Past parties have included games and crafts in a carnival theme, where earning tickets gave you voting rights on which teacher to "cream," or a pirate theme where all activities revolved around the sea and water. Regardless of the theme, fun is guaranteed!